Everyone has heard of
Balmain.
I had a feeling, in the middle of 2008, that the next style - following te boho movement, which I still
love
- had to be military influenced. I imagined ripped
destroyed
denim, with those baggy oversized tanks, and of a course, a
military
jacket to top it off. But I would have never come up with the glitter detailed military jacket of Balmain. I loove this jacket. I imagined, of course all the extra buttons and straps, but more of the tassled shoulder pads and
vintage
patches and brooches. I hope I will be able to create my ideas on second life. However, being so busy, I hardly ever have time to make the items I
draw
on paper.
This is the Balmain that we all love.
I am just so obsessed with studs. I just bought myself those Balmain
inspired
sandals to wear with my
acid washed
jeans I got from
Urban Outfitters.
This is a similar look you can re-create in Second Life without spending too much.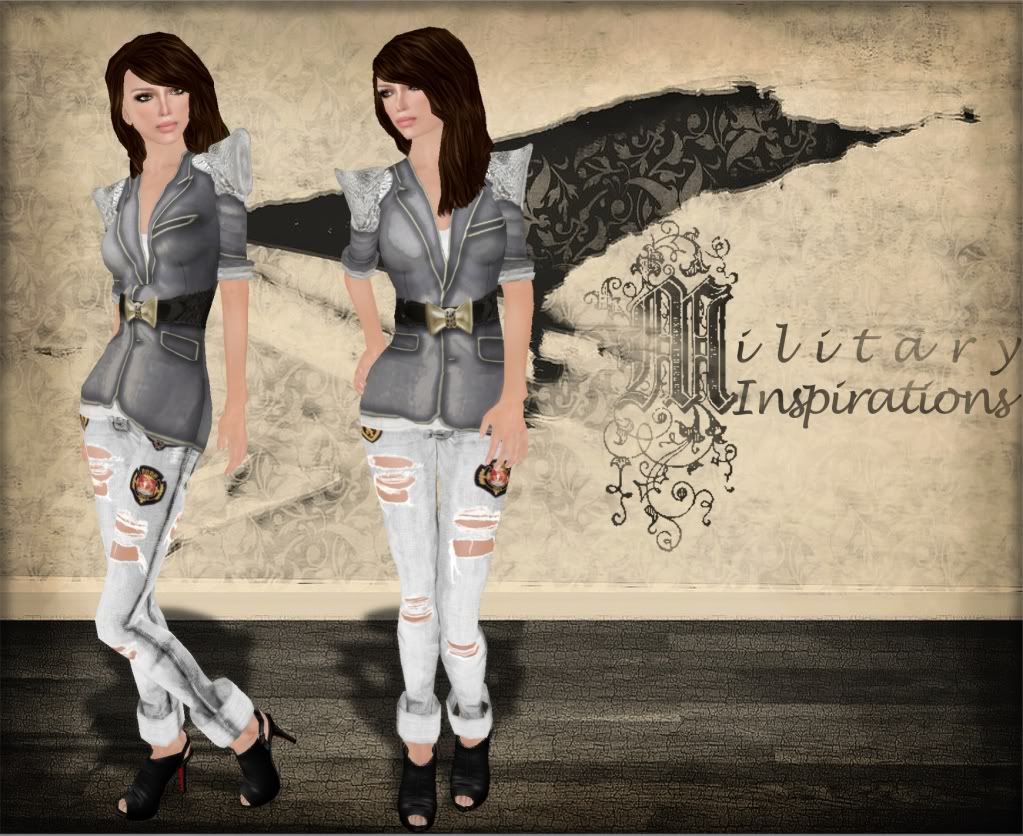 Jacket -
Milk Motion - My Belted jacket
Skin -
LeLutka - London Revolution Light Makeup 4B
Eyelashes -
Crissy Designs - Irresistible Look Eyelashes
Undershirt -
Surf Couture - Driftwood Tank White
Jeans -
Gigi Couture - Acid Washed Gray Military
Hair -
Truth - Erin Chocolate
Heels -
Maitreya Frenzy Dangerous
Leave a Comment.