Hey

everyone

!!! Gigi couture released

new

denim! includes ripped

shorts

in various colors all with belt and studd attachments, and Demin pants with cute lace covering them! Be sure to check it out

now

in

Gigi Couture Mainstore @

Cupcakes!
And of course I will post, if you already don't know, Gigi Couture is doing a

blogger appreciation

with the

talented Euni Kira

!!! So be sure to stay tuned for all the goodies

coming soon

!!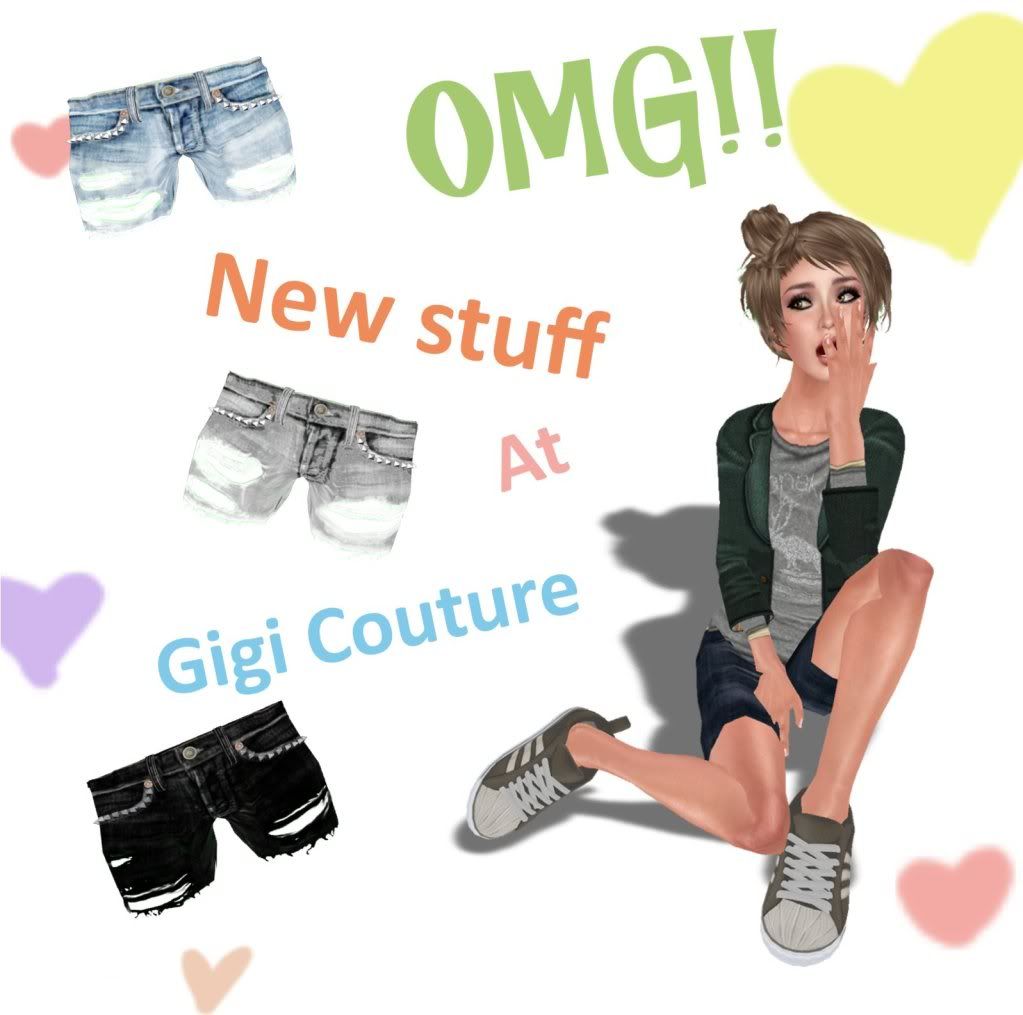 (p.s.- The tights seen below are a dollarbie! come pick it up! :D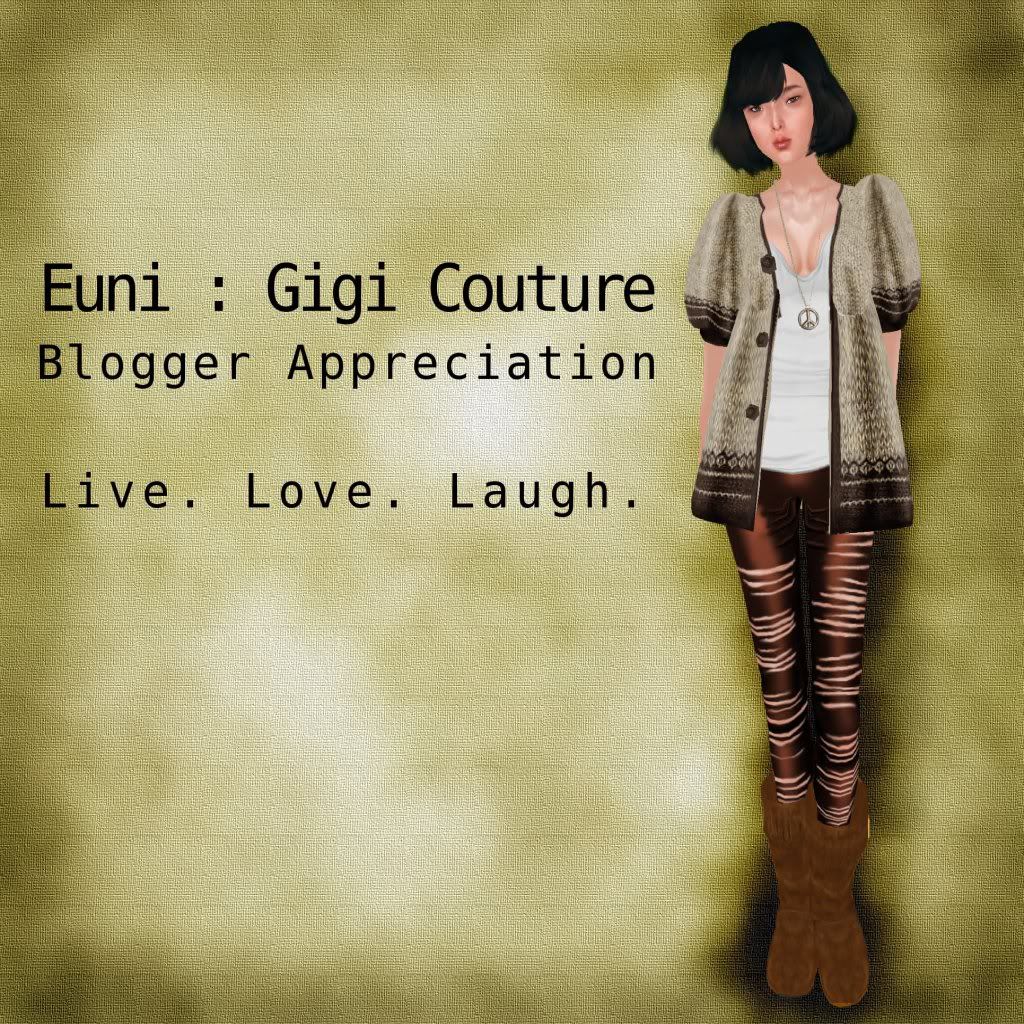 New stuff!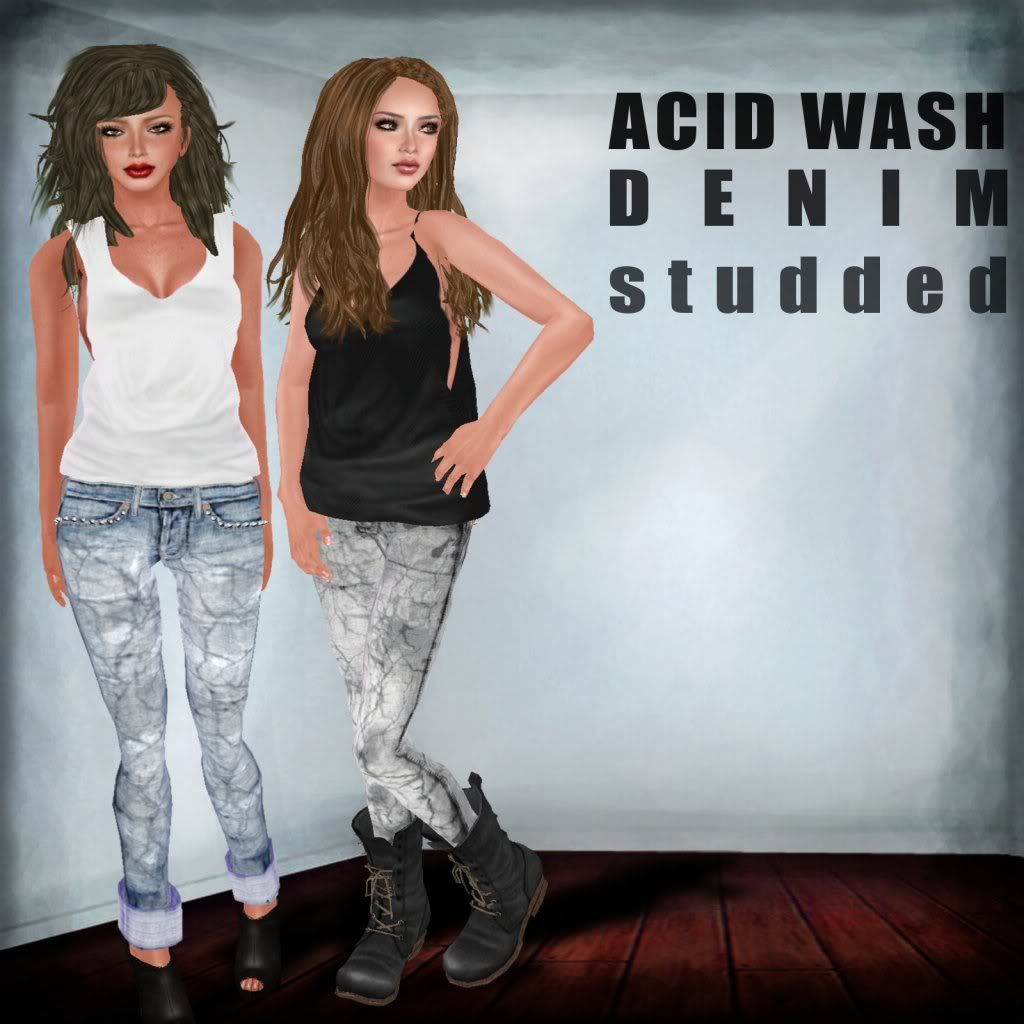 Outfits Left to Right
Skin - Curio
Hair - Miria
Tank - Niniko - White loose tank
Denim - Gigi Couture - Blue Acid Washed Denim
Heels - Maitreya - Dangerous Frenzy Black
Hair - Truth
Skin - Curio
Tank - Niniko - Black Loose Tank
Denim - Gigi Couture - Gray Acid Washed
Shoes - Zero Style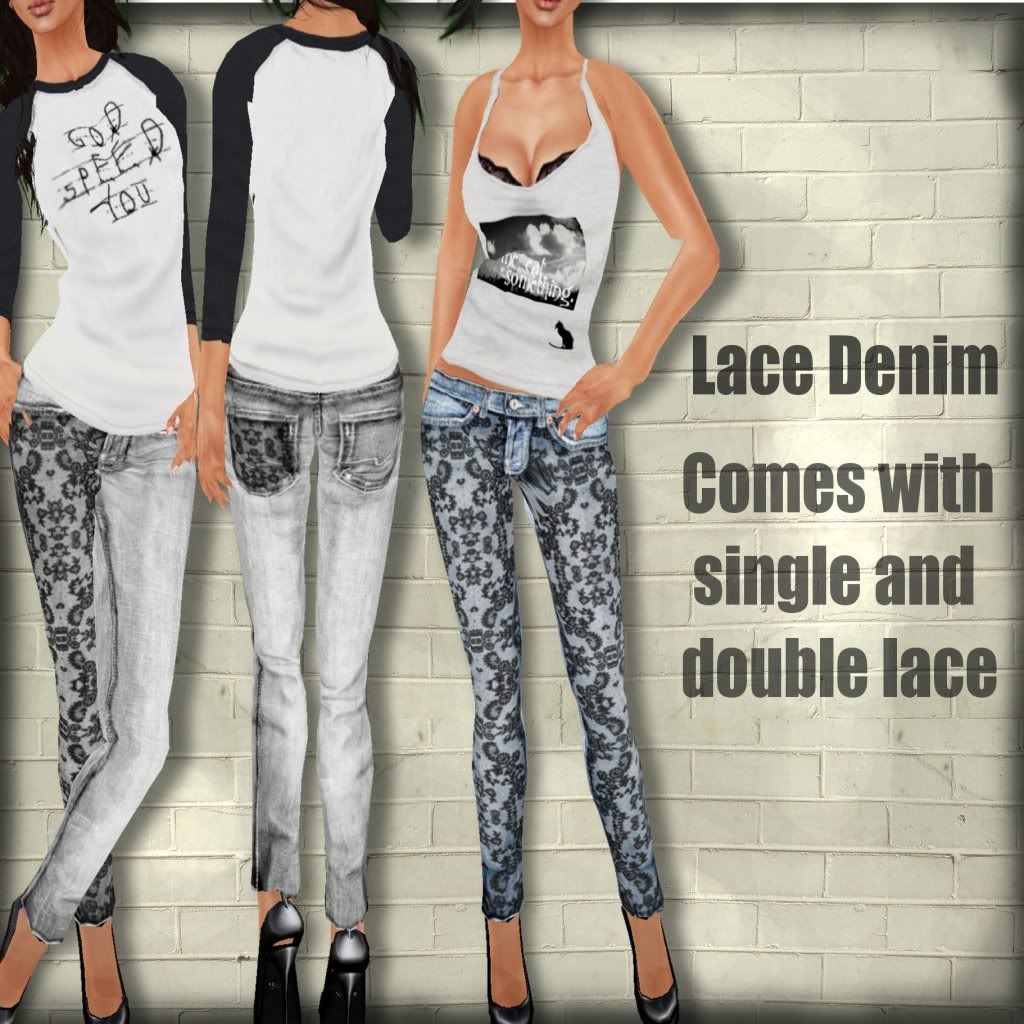 Outfit Left to Right
Skin- League Skin
Shirt - Calmera - God T
Hair - Maitreya Bo - Coffee
Denim - Gigi Couture Lace & Denim gray
Shoes - Ncore - Stylus Platform Xtreme Heel
Bra - & Bean - To be alone with your touch
Tank Top - Spice & Sugar - Ripped Tank
Hair - Junwave - Nachi Black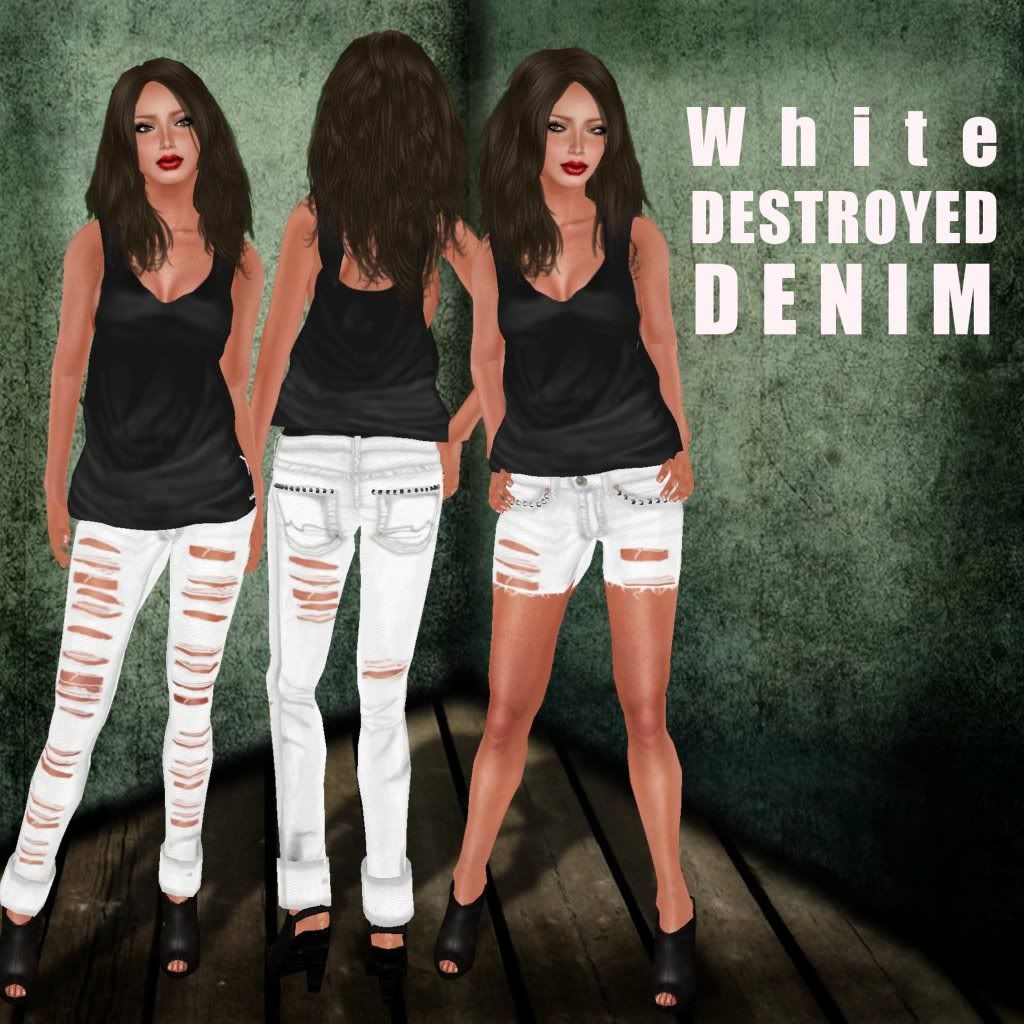 Leave a Comment