Hello

all!! So I havn't had a chance to post

anything

, or to even go on

sl

. This is because i've started college and been keeping busy!But i've decided to post about a

model

which has gotten my attention. Of course models like Lily Donaldson and bijou

etc

. have always been on my top pick, but

Agyness Deyn

has been my Favorite this time for her Unique style and look! Not to mention she's pretty

kool

! I did a little tribute to the

tomboyish

super model!!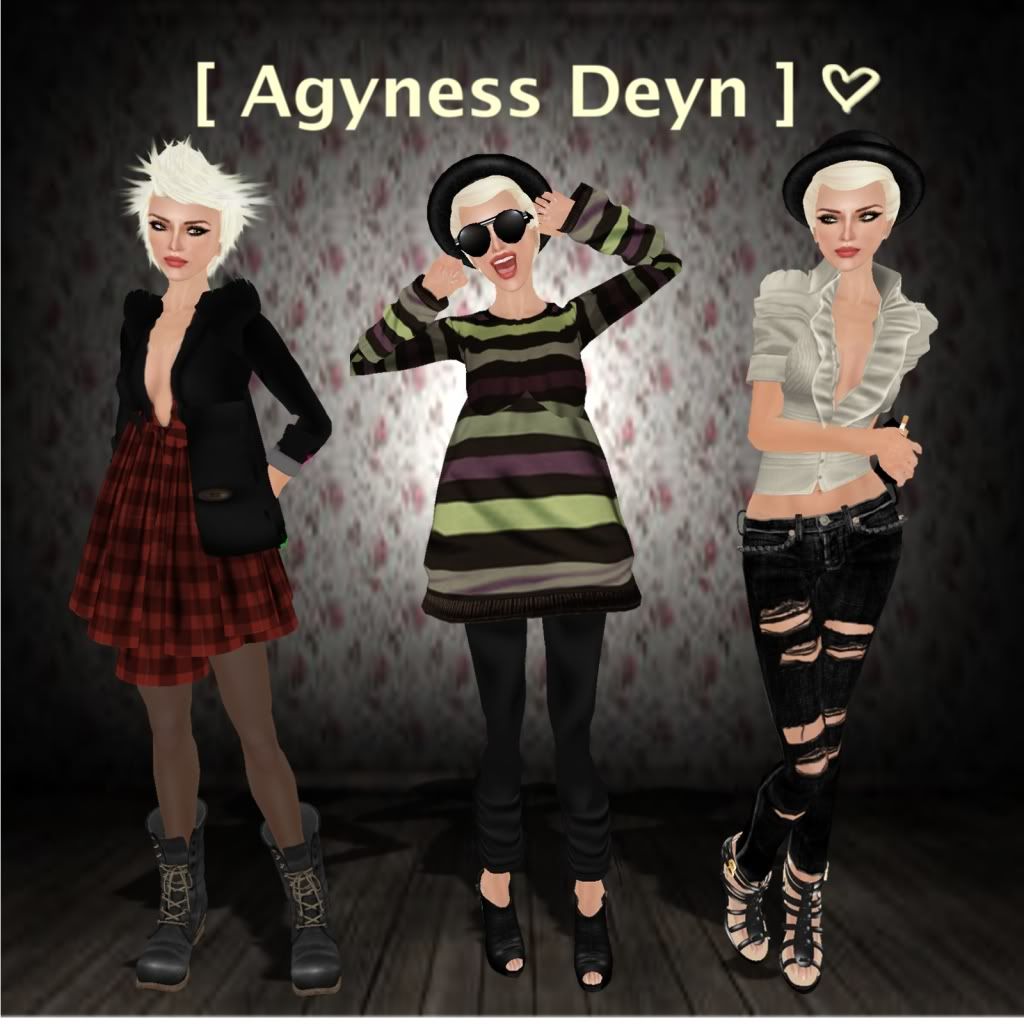 Agyness style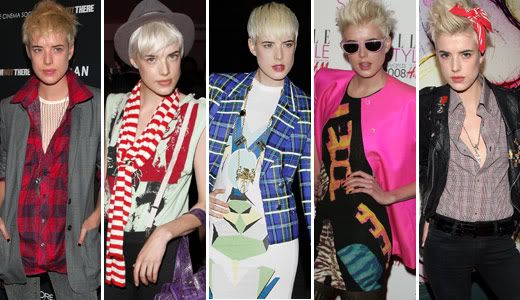 Five O'clock Heroes feat. Agyness Deyn- Who
[happens to be a cool song]

What I'm Wearing:
from left to right
skin-London revolution pale
hair-Aitui
Dress-K&Co chola dress
Jacket-&bean maps
Shoes-zero numer
Hair-Lamb
Shirt-skipping stones fishy strawberry
Pants-Izumiya free leggings
Shoes- Maitreya frenzy
Hair-Lamb.
Shirt-ruffle shirt Armidi
Pants-Gigi couture ripped jeans
Shoes- wedge gladiator sandals by sakka studio
Leave a Comment