he battle of the curvy vs. the thin. Both are beautiful women, but I am curious to know who do you think is sexier.
KIM KARDASHIAN
The vuluptuous vixen is famous for ... a big butt. Of course she has a very pretty face but her butt sticks out more than anything else. Kim Kardashian is only 5'2 but sure packs alot in that tiny frame. She use to weigh 128 pounds but has recently dieted to 113. Of course, she is still very vuluptious, and I don't think anyone will forget that behind. I wish I could have a little bit of her butt and boobs..would be nice. She has plenty to share.
Many people believe Kim has had plastic surgery to enhance her features. Well, it doesn't really matter to me because so many people get surgery now days in Hollywood, I wouldn't doubt it. And I dot have to say, that they did a very good job.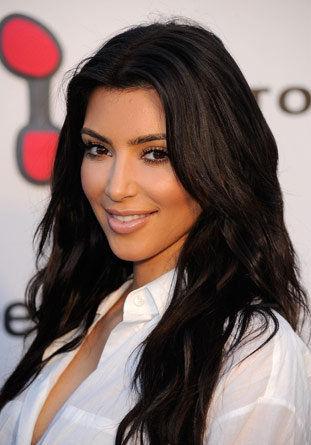 MEGAN FOX
Recently Megan Fox has taken over the media by storm. She was always sexy, but recently something has just made her more sexy. Megan Fox comes in at 5'6 and weighs around 115 pounds and was asked by Director Micheal Bay to gain 10 pounds for her role in transformers. I am 5'6 and I weigh 120 and I think I am a skinny freak, but Megan Fox has a much better distribution of body fat than I do. And of course, she has a 22 inch waist!! I wish!! It is also rumored that Megan Fox got a nose job and possibly a boob job. However, I think I saw a slight diference in the nose, but it is so minute. If it is true though, that is the best surgeon in town and I would love to get his number, HIT ME UP!!
But one thing I have to say is that they both have really nice eyebrows XD
Well who do you think wins this battle??