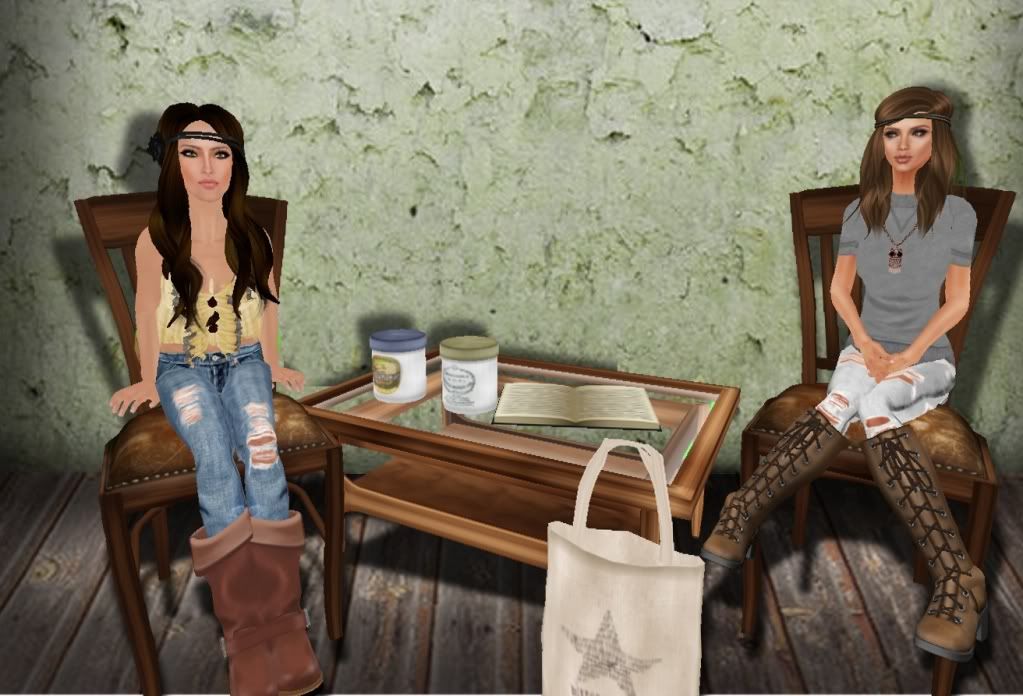 As girls, sisters to be exact, we love to shop. But why should we only shop for clothes? I always think this because I love furniture and decor - don't you? Such sisters we are that we travel the grid and find so many little secrets you could not believe! But because we love to share our secrets that are secrets no more, we shall tell you where you can find such adorn, plus many more.
Outfits Listed Left to Right
Outfit #1
Skin: LeLutka Moscow - Makeup 7B
Hair: Lamb Lovetones - Snickers
Boots: J's - Engineer Boots
Pants: Gigi Couture - Original Ripped Denim
Shirt: **Nikukyu** Cotton Candy Yellow
Outfit #2
Skin: League Medium Misty Natural
Hair: Maitreya Apple Coffee
Boots: HOC Leather Lace Boots
Pants: Gigi Couture - Gray Acid Wash Ripped Denim
Shirt: Arai Sweater Gray
Necklace: BF - 50's Dangle Owl Bronze
Undershirt: Surf Couture - Driftwood Tank White
Other Items Left to Right
Jars: Kopi: Kopi - Jar & Marmalade
Book: Open book - Dendre's Sculpties
Purse: Bitter Vanilla - Purse 2-texture by ichi Swansong
Table: Kopi - Retro Table
Do not forget to visit Kopi. They have great sculpted furniture.