I have been wanting these booties forever! First, Kookie came out with a great version of the original Balenciaga shoes. Then, SLink came out with a near perfect version of the Sam Edelman Zoe boot. Gosh I want these sooo bad!!! I saw them on Urban Outfitters for $350 and they will probably sell out for the third time. Tell me someone, when have you heard of a shoe that sells out so many times over three years?!?!

Balenciaga came out with the original version in 2006. I think it freaked alot of people out. It was edgy, extremely tall, yet, incredibly alluring. The shoes cost a wopping $1800, that is if you were lucky enough to get your hands on them. Sam Edelman came out with an imitation later that can be seen on fashion icons like Mary Kate Olsen. Alot of people think she wears the original Balenciaga, however, she also owns the Sam Edelman version and wears them quite often.

It is nearly impossible to get the original version of these shoes. However, the Sam Edelman Zoe booties are a perfect accomodation. They are also a few inches shorter and much more "wearable". Personally, I love the Zoe booties for that reason. I like the little leather-chain straps. Take a look at which one you prefer. They are both amazing.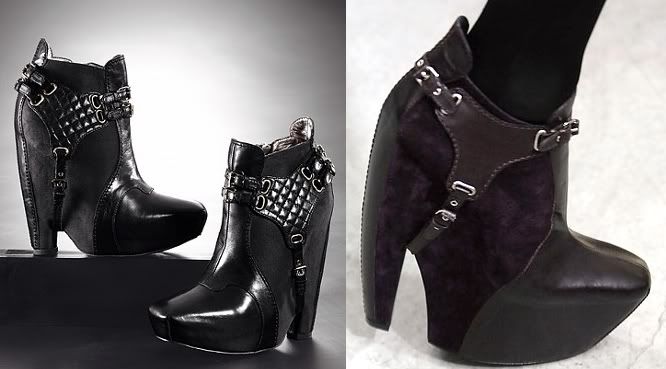 The left is Sam Edelman the right is Balenciaga.
The good thing about Second Life, is that it enables fashion lovers all over the world to play with their fashionista dreams. You can have your avatar rock anything for a very low price. I love to dress up my avatar the way I would dress up in real life. Everything that I blog is something that I would love to wear on the streets and something that I either own or am searching to find the perfect fit. You know how difficult it is to find the perfect chunky cardigan, or the perfect thigh-high boots. The Leopard faux fur jacket was a great find in Second Life today. It only cost $250L and it is by a Japanese designer. The store is named Pop Feel. It's a quest I love to take everyday when I walk into the mall or search on Ebay.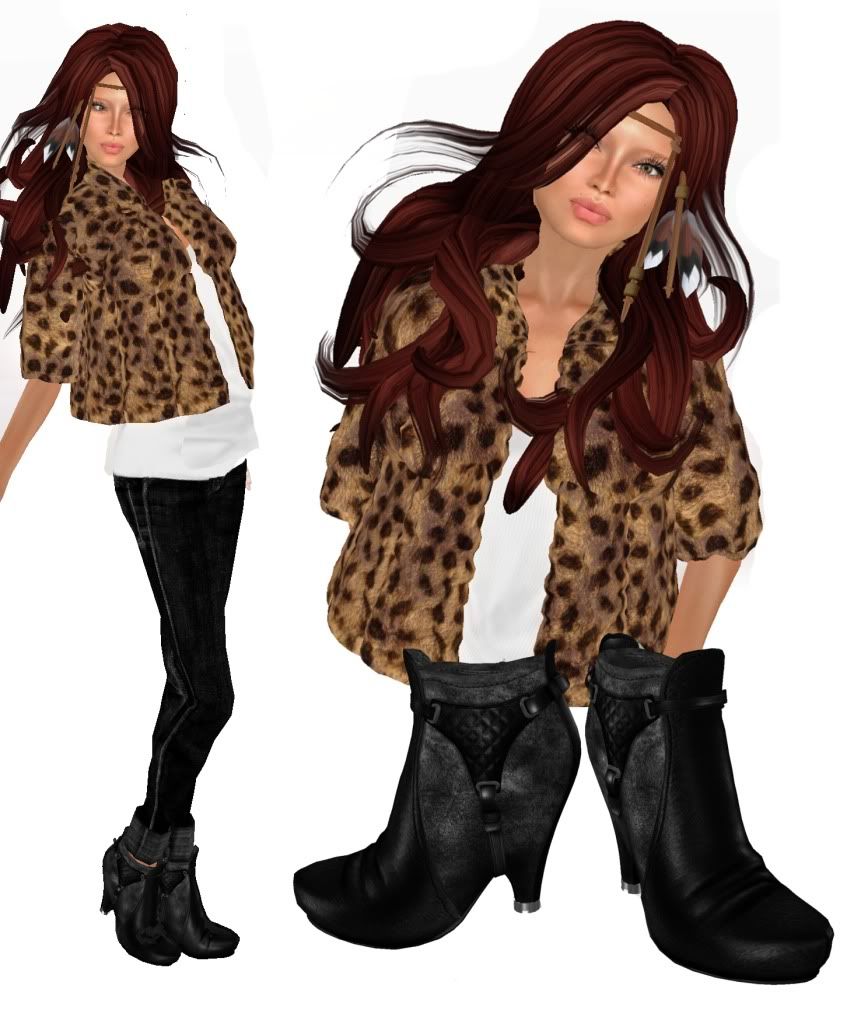 What am I wearing?

Boots : Slink - BeeBee Boots in Black

Skin : Lelutka Estelle Sunkissed Base

Jeans : Gigi Couture Black Denim Jeans

Coat : Pop Feel Leopard Faux Fur Coat

Hair : HTD Lux in Peppermint

Tank : Niniko White Tank

Eyelashes : MMS Photoshoot Eyelashes